Latest News
Anantaya wins Booking.com Award of Excellence - 2015-04-20
Booking.com, the world leader in online booking, has bestowed Anantaya Resorts & Spa, Chilaw, wi
LAUGFS appoints Murali Prakash to its Board of Directors - 2015-04-09
LAUGFS recently announced the appointment of Murali Prakash to the Board of Directors of LAUGFS Gas
Read more >
Our Industries
Power and energy
Retail
Industrial / Manufacturing
Service
Hospitality
Read more >
Key Group Facts
Annual Turnover in excess of Rs 28 billion.
Team of over 4,000 employees.
Network reach: 162 outlets
Read more >
About LAUGFS
Established in the year 1995, LAUGFS Holdings is a Sri Lankan diversified business conglomerate covering all spectrums of industries. LAUGFS has prospered expanding its reach and touching lives of people local and international being the preferred choice across Power & Energy, Consumer retailing, Industrial, service, Hospitality and Education sectors.
Our Focus Industries
Sustainability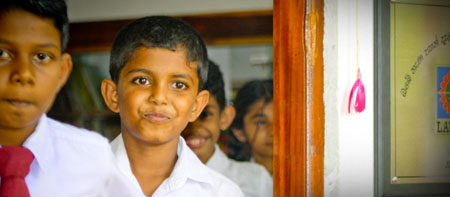 People, who they are, what they do, why and how are the primary bricks of business that builds an empire up from ground and holds it above to its greatest heights. Basics of all business intelligence, business psychology lies in this reality. One rule of success behind our formidable group of companies, that makes it a breeding ground to make many a profitable business real, is our concern for people; thus the world people live in.

"All things share the same breath- the beast, the tree, the man - Chief Seattle
We share the same world to live in, with care and concern for a common future. From our core businesses, resource use, to our business processes, it all narrows down to how we contribute with our holistic model of sustainability for a responsible common future.